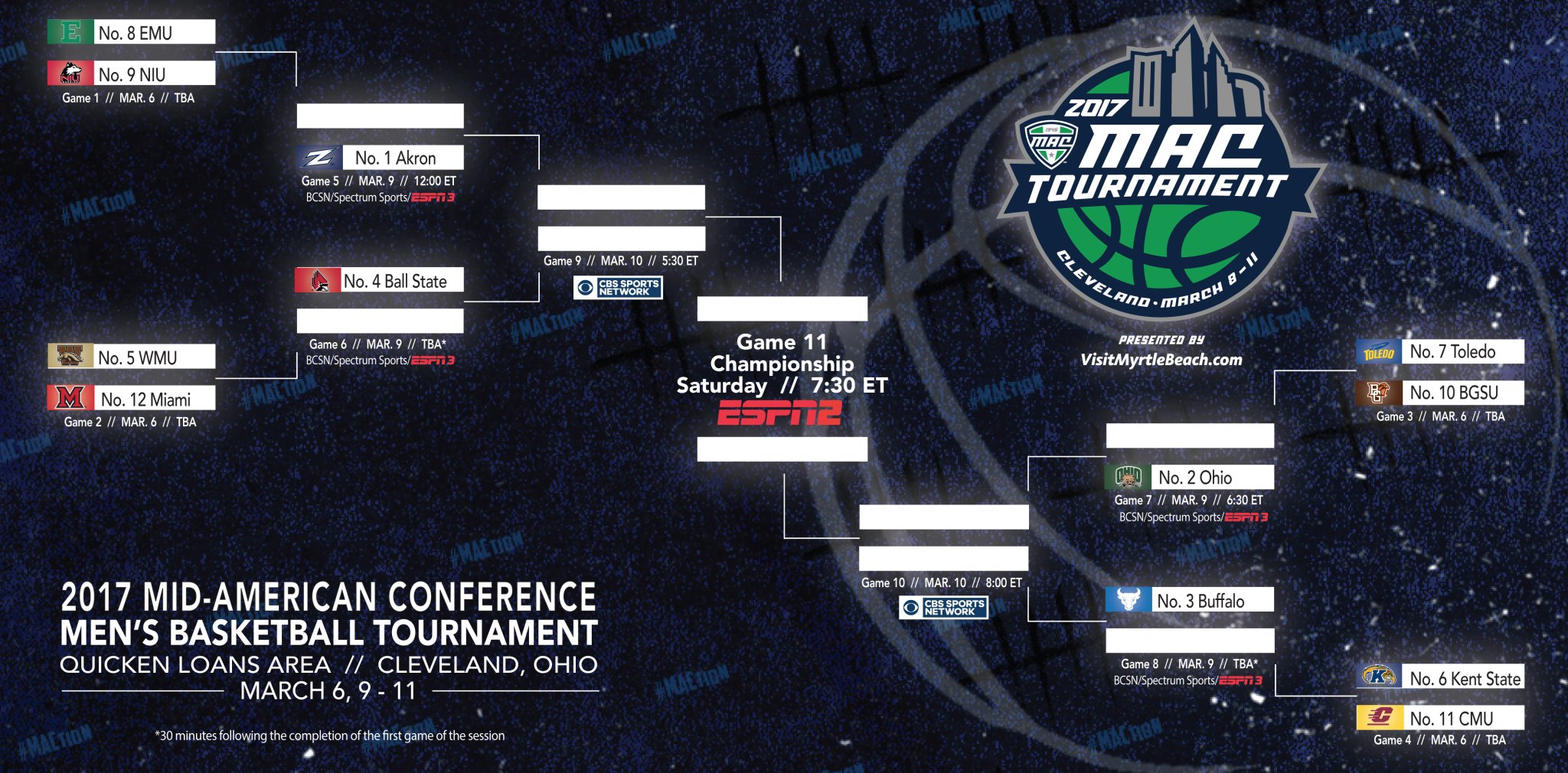 And this is where it all ended up. With last night's loss to Buffalo, BG finished in the #10 spot, about where they were predicted to be. They play Toledo on Monday and then OU at the Q if they win that one. The Falcons finish 7-11 in the MAC, which is a modest two-game improvement over Huger's first year. More on the future in another post.
The game in Buffalo was never a contest. The Bulls bolted out to a 13-2 lead and led by as much as 16 in the first half. BG got it back to 8 at halftime and 6 early in the 2nd half, but the Bulls spent the first minutes of the second half doing nothing but burying 3FGs and they led by 15 with 17 left in the game. They maintained at least a 10-point lead the remainder of the way and led by as much as 20 points.
BG tried a lot of things to shake the effort up. For one thing, Dylan Frye ran the point. Antwon Lillard played 30 minutes. BG trapped and pressed. BG hounded Hamilton. None of it, especially the last one, accomplished anything.
When you see a shooting differential like that, you can tell exactly the story of the game. Buffalo shot well....not great...but well. BG shot awful, that's 40% on 2FG and 29% on 3FG. Coach Huger identified this after the game. BG was getting good looks and missing the shots. That included jumpers and layups. The only game all year in MAC play where BG shot worse was the EMU game. BG did a little better on turnovers and did a nice job on the boards and got to the line...taking 32 FTs to UB's 15...but BG made only 18 of those 32.
So, yeah, the weaknesses for BG came in the parts of the game where a team needs to put the ball inside of the rim. Which is important.
Zack Denny led BG with 16 points, but on 5 of 14 shooting. He also had 8 rebounds, 3 assists and 3 steals. Frye had 11 on 4 of 10 shooting, Caldwell 11 on 4 of 7 shooting (and only 14 minutes) and Lillard 10 on 4 of 7 shooting. Wiggins, who I fear is being exposed as a defensive liability, played only 18 minutes with 9 points and 9 rebounds. Worrell shot 2 of 7 as well.
So, on to the Rockets. Last year, BG made a run in the MAC tournament. This will be a tough one, but you never know. The Falcons have episodically been capable of strong play, but not capable of consistent success.