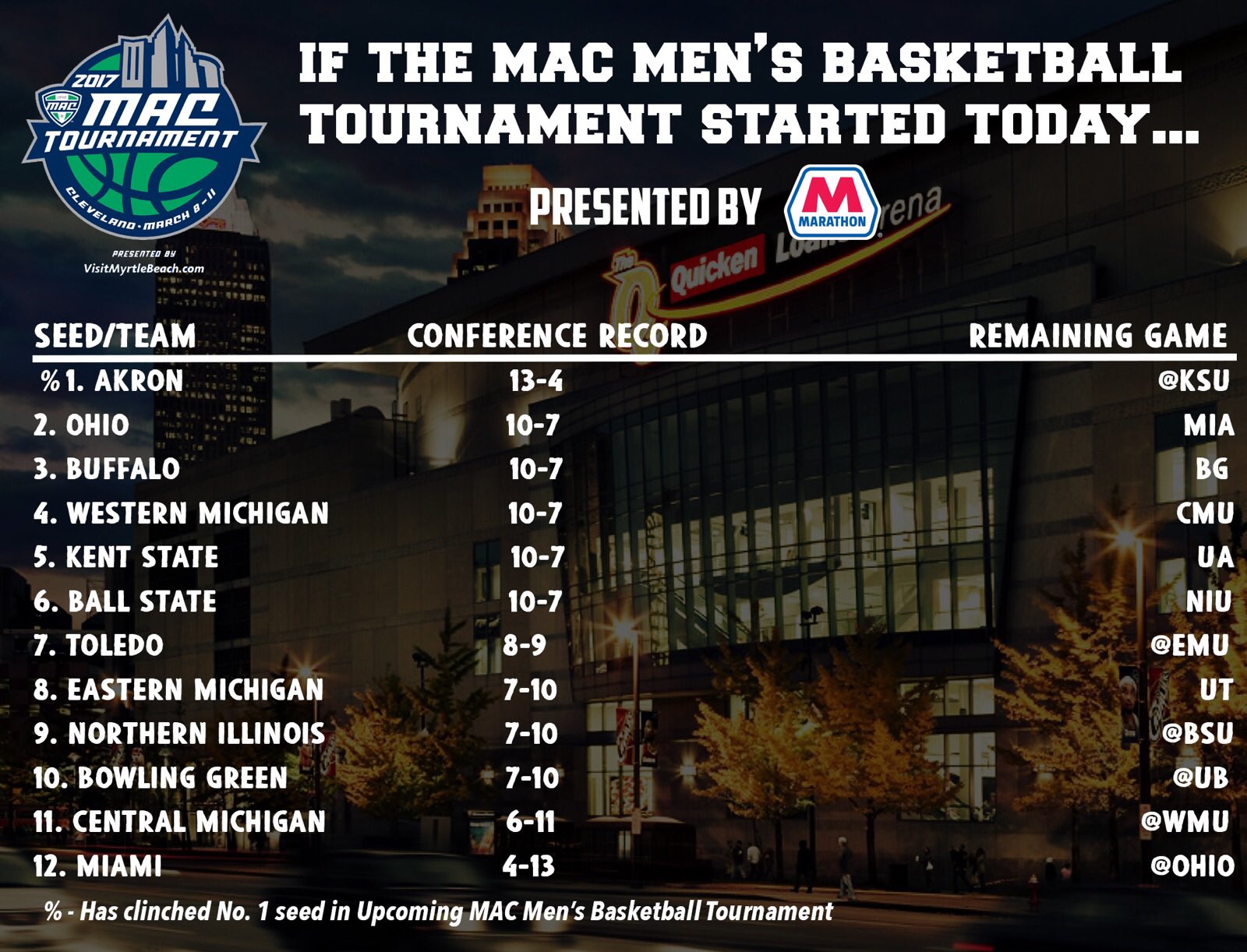 Won't have much of an update on the Kent game. I was out of town again and literally heard not a moment of it. It was senior day for Ali, Denny and Alcegaire, and they each scored in double figures. More on those guys later. BG had a shot to win the game. They were down 1 with the ball with a minute left, but got the stop when they needed it and then went on a 6-0 run in the last minute to wrap the game up. On balance, it looks on paper to be a solid effort for BG that just came up short against a team that is playing really well.
So, let's reset. There are 5 teams in the MAC currently at 10-7 and they all play at home on Friday. Only 3 of them are going to get a bye. There are like a million permutations of all that which I am sure has been analyzed elsewhere.
So, BG needs 3 things to happen to get a home berth. They need to win @UB. Also, EMU would have to lose at home to Toledo and NIU would have to lose @BSU. All three things have to happen.
That's going to be a tall order. The hardest will be the Buffalo win, frankly. The Bulls are playing well, won at the Stroh and have a lot to play for on their senior day. It certainly isn't impossible, and BG is playing better, but it is going to be difficult. If that happens, you gotta think NIU will lose @Ball State, and who knows about EMU and Toledo, they are both unpredictable. Certainly, UT could win.
There is a chance BG could play UT in a rubber match in the first round of the tournament.