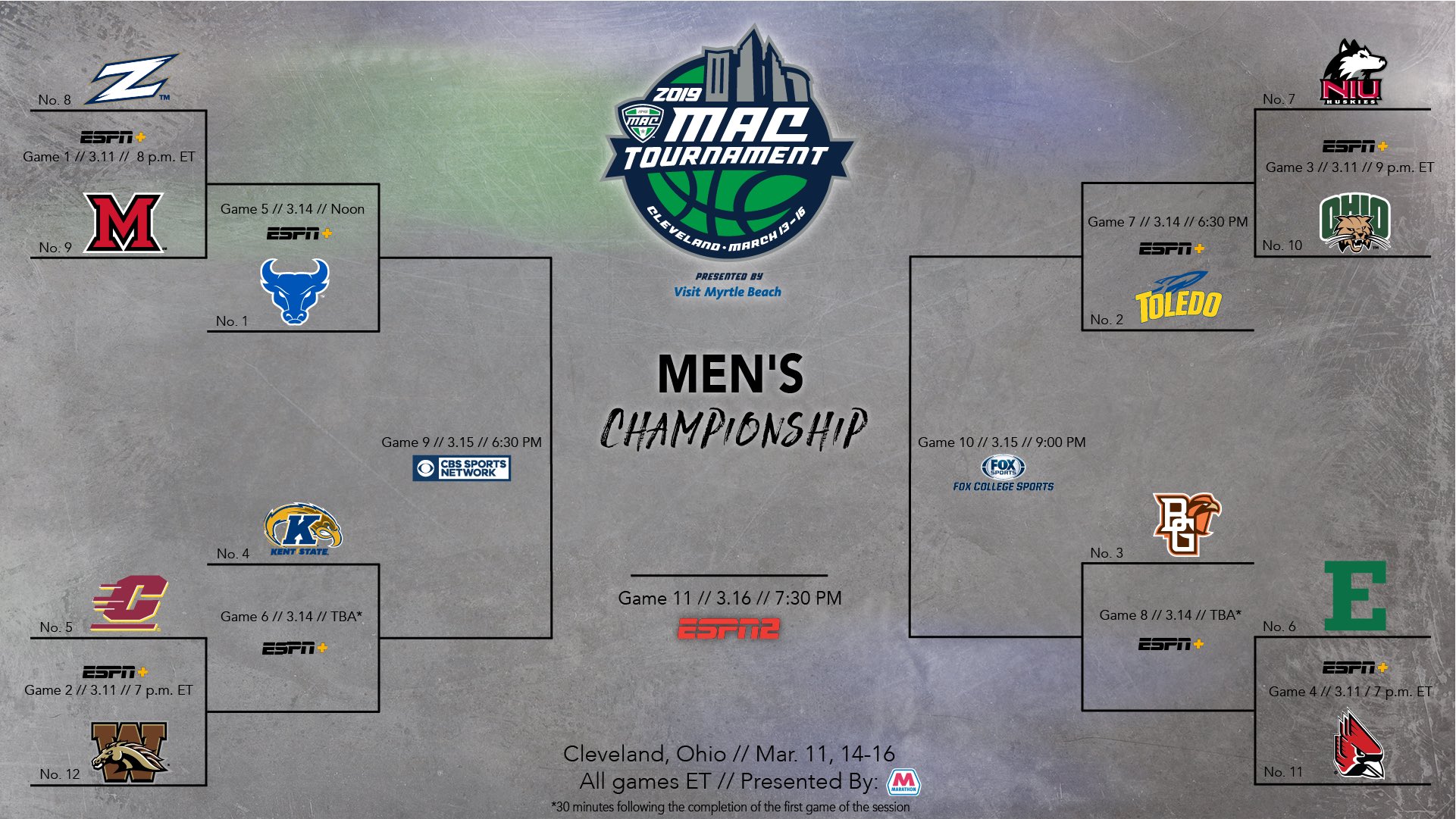 And there it is. 18 regular season games played to establish this.
Not much point in writing too much about last night's game. Here's the thing. When BG gets smoked (especially on defense) by OU, Miami and Akron, that's a problem. Last night, they were beaten by the best team in this conference in 16 years who haven't lost at home in almost two years...on their senior night. Toledo lost by 30 @UB. The Falcons fell way behind and battled back and got into the game, which many teams have not in a similar situation.
Again, lose by 24 @Akron is bad. Lose by 13 @UB not so bad.
BG finishes #3. This is the second best regular season since WVU. We'd take this any time. I will have a post later about what I think the program should aspire to. Yes, we want to make the tourney, but what we want way more is to be in the hunt every year or almost every year. In fact, you have to be in the hunt every year to get the dice to tumble your way at the Q once.
But there's time for that.
In the meantime, the regular season has no meaning. Literally. UB has clinched an NIT bid if they don't win the tournament, but they will be in the Dance either way, so it doesn't matter. For the other 11 teams, it's a new beginning.
I got half of my wish with BG's draw. I was hoping to avoid EMU and OU. So half was avoided. OU is playing well and I like them @NIU on Monday. (Side note. Firing Phillips in my opinion would be a huge mistake. He's got two of the top FR in the MAC, I think they'll be back. Anyway).
EMU is in our draw, hosting Ball State. EMU beat Ball State twice, including one game at Ypsi on March 5. BG beat both teams when they played during the year.
So two things.
First, BG has to focus in that quarterfinal game. Either EMU or Ball State is capable of beating the BG team that has shown up and lost three of the last four. If you want to tell me that we didn't have anything to play for, fine. Or we were in a cold streak. Whichever. If BG plays that way, they won't get out of the quarterfinal.
Then, we see how hard it is to win this title. You're going to (in all likelihood) need to beat Toledo and Buffalo on consecutive nights on a neutral floor. That's the deal. That's the only route and it is incredibly hard. And it isn't going to be easier next year or the year after. That's why the first goal has to be to get in this position most of the time.
Here's the other thing. Sometimes it happens. If we see the BG team from earlier in the MAC year, playing intense defense and making shots, then we should beat EMU or Ball State and we absolutely can beat UT. Then, you're in the final game, and you just need to have one of those magic nights, but it's down to one game.
So, as I have said all year, let's enjoy the ride.