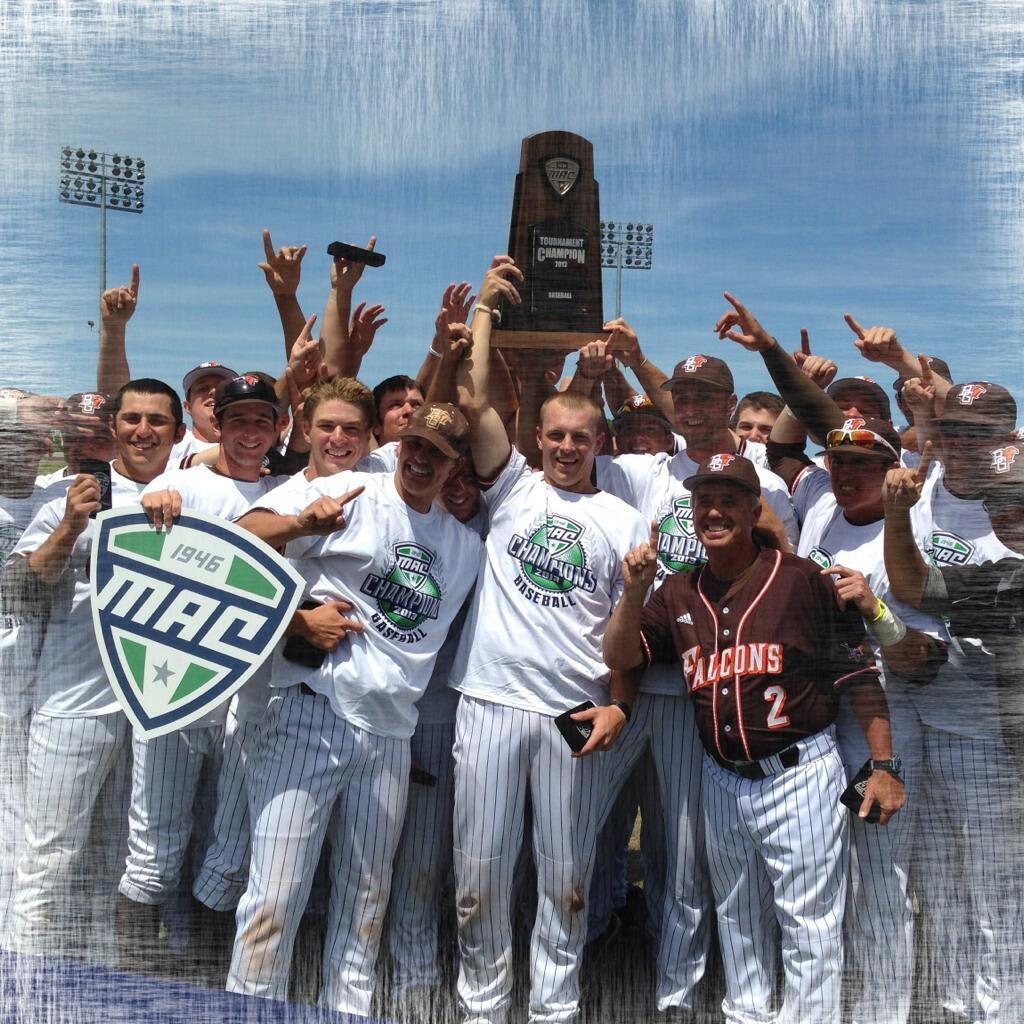 Champions! For the first time since 1999, the Falcons are heading to the NCAA baseball tournament as MAC Champions. This is a great story and I hope everyone who hasn't heard it takes the time to find out more. BG was 3 outs from being out of the tourney, and then they made the tournament, hit a little run over in Avon, OH, and ended up coasting to a win in the championship game. College baseball in the north is struggling and BG has had it share of moments, but led by Danny Schmitz, today they reached the top agin.
Huge congrats to the baseball team from throughout the Falcon nation!!
Update: This will get your heart pumping....